Warning: if you hate photos, particularly of fireworks, tourist-y attractions, food, genuinely happy people, American flags, or anything history/Marine Corps-related, it's probably best to stop reading right now. If you hate photos taken with a self-timer or, even worse, the "stick your face next to mine and I'll hold out my arm as far as I possibly can to take a picture of the two of us together" shot, it's definitely best to stop reading right now.
However, if you're cool with all of that, feel free to proceed with this photo-heavy post. But don't say I didn't warn you...
• • • • •
DID YOU KNOW: If you choose to go somewhere for your honeymoon other than a tropical Caribbean resort, you're expected to provide a dissertation regarding the reasons you're not trading in your wedding dress for a bikini? Y'all, I married a ginger, and there is nothing romantic about SPF 3000 and an over-sized floppy hat in tropical paradise. All beach destinations were out, much to Zach's relief.
We also quickly eliminated any destination that would involve feeling guilty if we didn't soak in everything the place had to offer (as in, when I go to Europe, I'll be up at the crack of dawn exploring Europe until 2AM. I think honeymoons should have a strict "no alarm clock" policy) and any destination that would involve flying (we weren't about to waste a third of our time together being stuck in airports or on planes). Lastly, I am a self-admitted hotel snob, which meant no small town bed & breakfast. Although charming in theory, I just can't do it. Everyone has flaws, and I'm seriously okay with a little bit of hotel snobbiness being mine.
After eliminating every traditional honeymoon destination known to mankind, we opted to spend our first night in the city nearest where we met and started dating (Roanoke) and spend the rest of the week where we celebrated our one year dating anniversary (Baltimore). A simple afternoon's drive away & nothing to feel guilty about if we slept in and ordered room service, yet still plenty to do if we decided to venture out into the city. Which is perfect, because we did a little bit of both.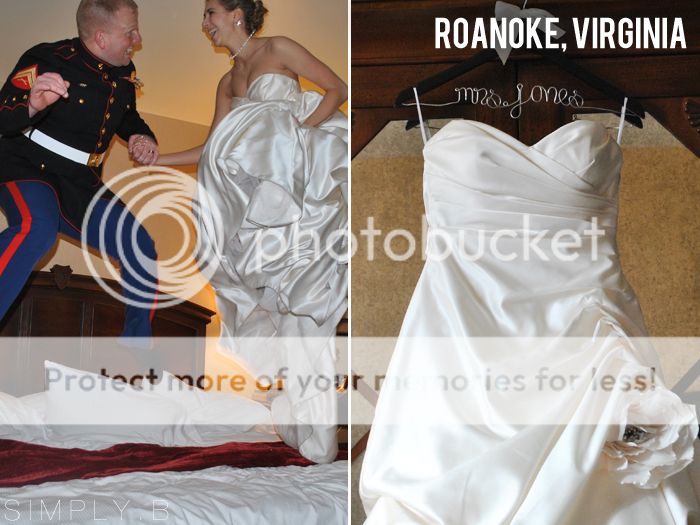 Growing up, I knew a few things about life: (a) Camp Bethel was simply magical, (b) Camp Bethel was really close to Roanoke, and (c) Roanoke was synonymous with the giant star and the hotel that looked like a Tudor castle.
By default, the giant star and the hotel that looked like a Tudor castle were also magical.
It was only fitting, therefore, that we spend our first night as husband and wife in the magical Tudor castle with a view of the magical giant star (and the Taubman Art Museum,
oh heyy
) in the magical city that was really close to magical Camp Bethel.
It was also only fitting that the route from Roanoke to Baltimore the next morning took us directly past the exit for the country store where Zach and I had our unofficial first Skittles date in 2008. We stopped (obviously), except instead of buying two smaller, individual packs like we did four and a half years ago, we got a "share size." Presh, we know.
• • • • •
We arrived in Baltimore on New Year's Eve (look at that perfect timing) and walked down to the Inner Harbor for the New Year's Eve fireworks celebration.